Our researched SEO strategy is developed by our experienced SEO expert's team, which will help you to benefit your online business by making your static online presence.
Our SEO strategy is a simple, cost-effective solution that will direct consistent traffic to your company. We will make them useful in ranking of site and also will lead to traffic generation.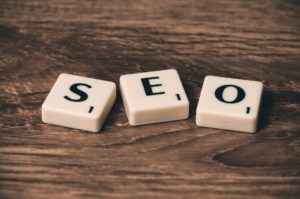 SEO Planning, and Strategy:
Keyword Analysis
On Page Optimization
Our Off Page Optimization
Social Media Optimization (SMO)
Keyword Analysis:
Based on the information provided to us we perform competitive analysis to get a clear idea on existing competitions and how to deal with them. We also analyze the current strategies and keyword competitions to prepare an effective SEO plan.
Success of search engine marketing largely depends on selecting the right keywords. With the above gathered information and software tools (which guide us to come up with the most used search engine terms by visitors) we prepare list of targeted keywords and finalize them by working closely with the client. We emphasize on choosing keyword phrases instead of single word.
On Page Optimization:
This step includes applying the proposed website structure in terms of links and dynamics for better search engine indexing. We create Meta tags in tune with the prepared keyword list (Title, keywords, Description) after identifying the pages and their target keywords. We perform HTML Code optimizing which includes making home page W3C Compliant, and adding headings, image alt tags and hyperlinks, HTML Code Clean up and optimization.
Following the addition of new, high quality content, we tackle on-page optimization. We will update the website On-Page parameters according to recent Google updates like Panda / Penguin / Hummingbird. Here you will get the website ready to rank top in Google following all recent Google updates.
Off Page Optimization:
We perform Google Safe SEO (On-page and Off-page) to build high quality back links for any of the clients' websites.
It's no surprise that the Internet contains massive amounts of spam. So we will take more care while performing promotions and analyzing contents.
We will only build genuine links meeting all Google terms and conditions. Hence, your website will rank in Google page 1 for targeted keywords.
Link building is the process of acquiring hyperlinks from other websites to your own. If you're starting a new business website, first of all it is important to create a BRAND name for it and I can say it is surely comes from LINK BUILDING SEO.
Building high-quality links will acquires hyperlinks (back-links) from other websites,
so that we'll take care in Link Building Process.
Giving Quality Links which are having 30+ Domain Authority ( DA ) and
30+ Page Authority ( PA )
Understanding clearly about the client's business and the targeted areas of promotions.
Using only the Updated Tactics which are sufficient for the client's business.
Link Building is completely is done on basis of White Hat SEO to get your website in a
safe position.
Regularly updates our search techniques and follow Google Algorithms to provide the best
strategic approach to our clients.
Social Media Optimization (SMO):
SMO is the use of a number of social media and communities to generate publicity to increase the awareness of a product, brand or event.
We can increase the user's visibility and develop brand image for your business by providing unique, informative & attractive content with relevant images on your posts and you can create user engagement by sharing your posts into multiple groups.
Key Features of our Social Media Marketing:
Define Goals-
Select Social Media Sites
Create Accounts
Create Keyword Taglines
Focus on Blog Posts
Add Content
Marketing
Maintenance