We work with you to understand your requirement and prepare a blue print document which entails details of features software solution will contain. Once the requirements are approved by you; our experts create database architecture, then create front-end interactive forms and UI/UX for users. Our solution entails Client / Server Applications, Internet / Intranet applications, Custom desktop applications.
We design and develop desktop applications on VB (Visual Basic) and .Net platform along with database like MySql and MS SQL.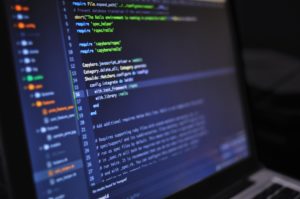 'We are pioneer in our software development skills and for custom software solutions' – We have developed some of our software products with the brand name of "Drishti", for the Opthalmic Industry. We combine strategic, technical operational and organizational expertise with proven, disciplined approaches to help you take advantage of new businesses.
'Our Drishti Brand software products for Ophthalmic Industry has been our benchmark and we have been catering to the Ophthalmic Industry since Year 1994 and we are still going strong'. Our software is used across Asia and is still growing – We have range of products for Optical Retail Outlets using which optical retails can maintain their patient records, Inventory, perform billing, view sales reports, interact with customers through SMS/Email notifications and much more !