We at Softlab Systems have experts professionals who Design (Create professional UI/UX) and Develop Applications (iOS and Android) based on the requirements discussed and specified.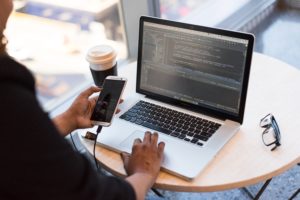 We develop both Hybrid and Native Applications. After reviewing the requirements it is very important to analyze and understand which type of application, whether Hybrid or Native will be most suitable for the project which is where the expertise come into the picture where our experts analyze the same and suggest best suitable architecture.
We are one or the top mobile application development company. We not only focus on quality but also focus on flexibility of the application and empower them to expand in future as time passes.
We develop Mobile applications using tools like Xcode, Android Studio etc. and for iOS we use Xcode and iPhone framework etc.